A podcast dedicated to reimagining the second half of life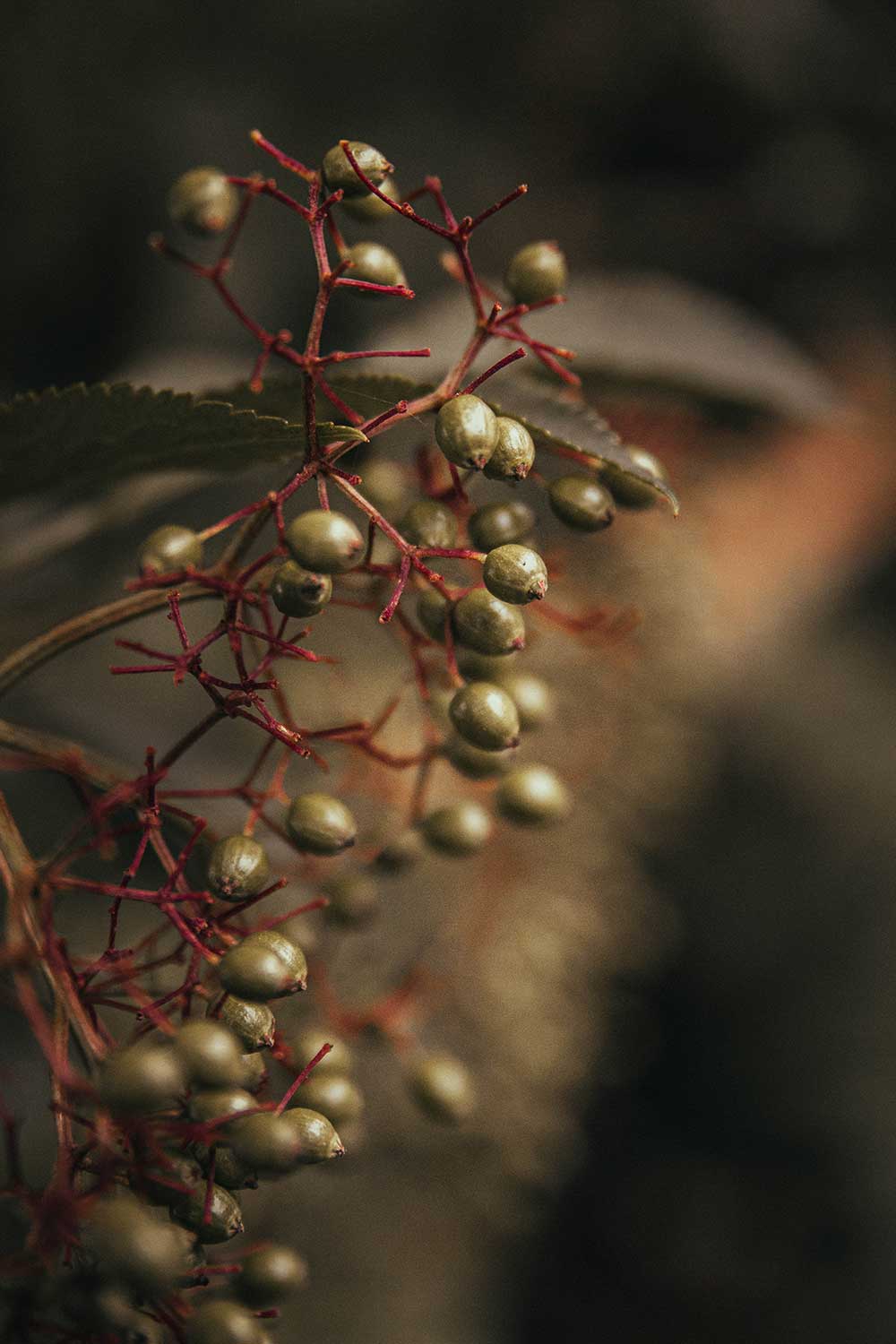 chatting to crows along the way
The Hagitude Sessions is a series of podcast episodes dedicated to Hagitude. You'll find me in conversation with a selection of remarkable women, speaking about our experiences of the gifts and challenges we've faced in the second half of our lives.
You can listen to The Hagitude Sessions below as they're released, or subscribe on the usual podcast providers. I hope you enjoy listening!
Hagitude® is the registered trademark of Sharon Blackie.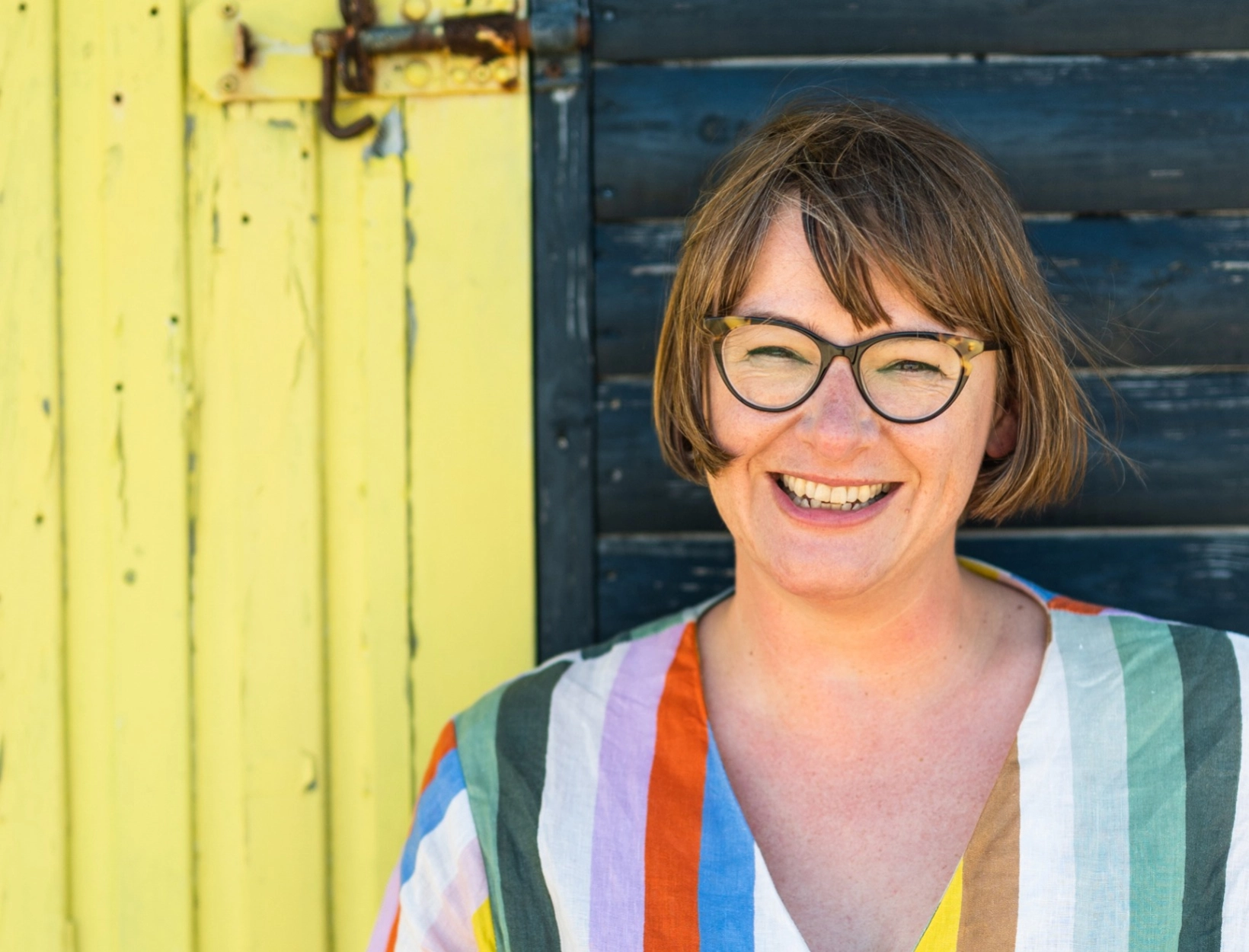 Katherine May is an internationally bestselling author and podcaster. Her most recent book, Enchantment, became an instant New York Times and Sunday Times bestseller. Her internationally bestselling hybrid memoir Wintering: The Power of Rest and Retreat in Difficult Times was adapted as BBC Radio 4's Book of the Week, and was shortlisted for the Porchlight and Barnes and Noble Book of the Year. The Electricity of Every Living Thing, her memoir of a midlife autism diagnosis, was adapted as an audio drama by Audible. Other titles include novels such as The Whitstable High Tide Swimming Club, and The Best, Most Awful Job, an anthology of essays about motherhood which she edited. Her journalism and essays have appeared in a range of publications including The New York Times, The Observer and Aeon.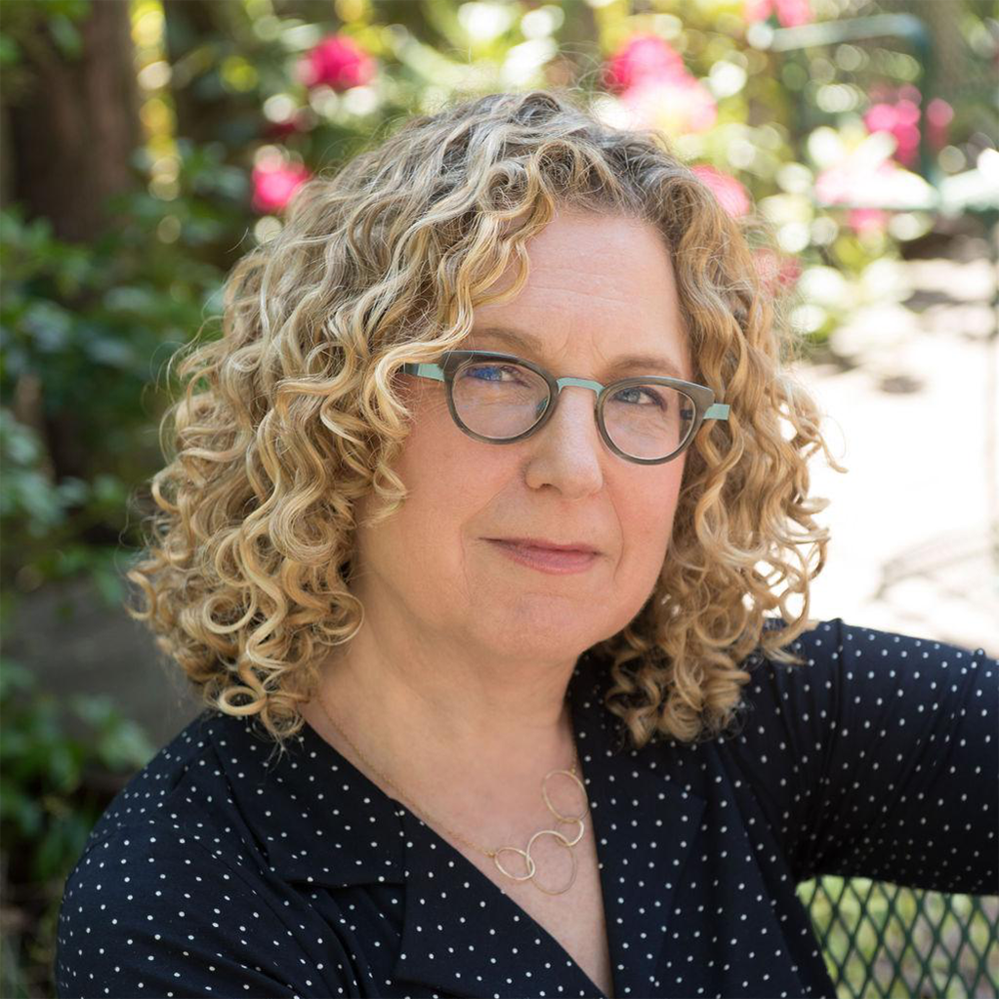 EPISODE 11 – March 8, 2023
Peggy Orenstein is the author of the New York Times best-sellers Boys & Sex, Girls & Sex, Cinderella Ate My Daughter and Waiting for Daisy as well as Don't Call Me Princess, Flux, and the classic SchoolGirls. Her latest book is a memoir, Unraveling: What I Learned About Life While Shearing Sheep, Dyeing Wool and Making the World's Ugliest Sweater.
A frequent contributor to The New York Times and a contributing writer for AFAR, Peggy has also written for such publications as The Los Angeles Times, The Washington Post, New York, The Atlantic and The New Yorker, and has contributed commentaries to NPR's All Things Considered  and The PBS News Hour. She has been featured on, among other programs, Good Morning America, CBS This Morning, The Today Show, Morning Joe, and NPR's Fresh Air. Her TED Talk, "What Young Women Believe About Their Own Sexual Pleasure," has been viewed over 5.8 million times.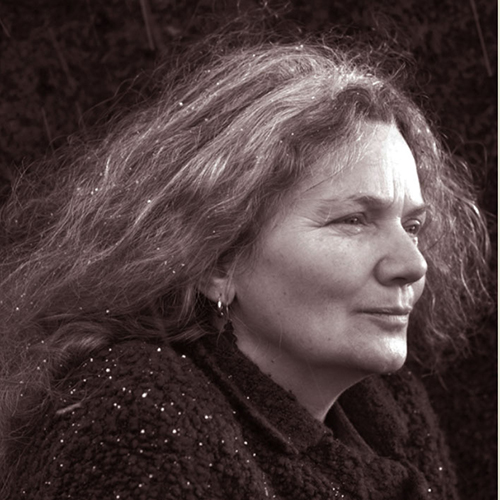 EPISODE 10 – February 24, 2023
Carolyn Hillyer is a renowned musician and artist who lives and works on a thousand-year-old farm in the ancient belly of Dartmoor, a mist-veiled landscape of wild hills, peat bogs and heather moors in the south-west of England. The inspiration for all her work is drawn from the raw beauty, untamed spirit and primordial memory of this ancestral land. Her creative output includes albums of powerful songs and chants, concerts, books and workshops, paintings and art installations, and traditional drum-making. 
In this episode, I talk with Carolyn about her Book of Hag, wrapped around travels into old age and towards ancientness, and the grandmothers from her Weaver's Oracle, created from thirty years of paintings, mythic tales and work with women's archetypal mysteries.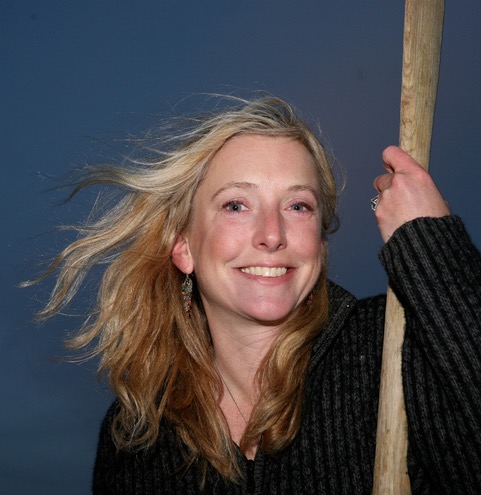 EPISODE 9 – November 16, 2022
Roz is an author, speaker, and the first (and so far only) woman to row solo across the world's "Big Three" oceans: Atlantic, Pacific, and Indian. She was inspired to brave the oceans when she realised two things: 1) we are all capable of much more than we tend to believe we are, and 2) we need to make big changes if we're going to live fulfilling lives on a thriving planet. She holds four Guinness World Records, is a Member of the Order of the British Empire, and was National Geographic Adventurer of the Year in 2010. Roz is passionate about each of us living to purpose as an ongoing exercise and bringing the best of ourselves into the world in service to our own evolution – individually, collectively as humanity and as part of the greater web of life.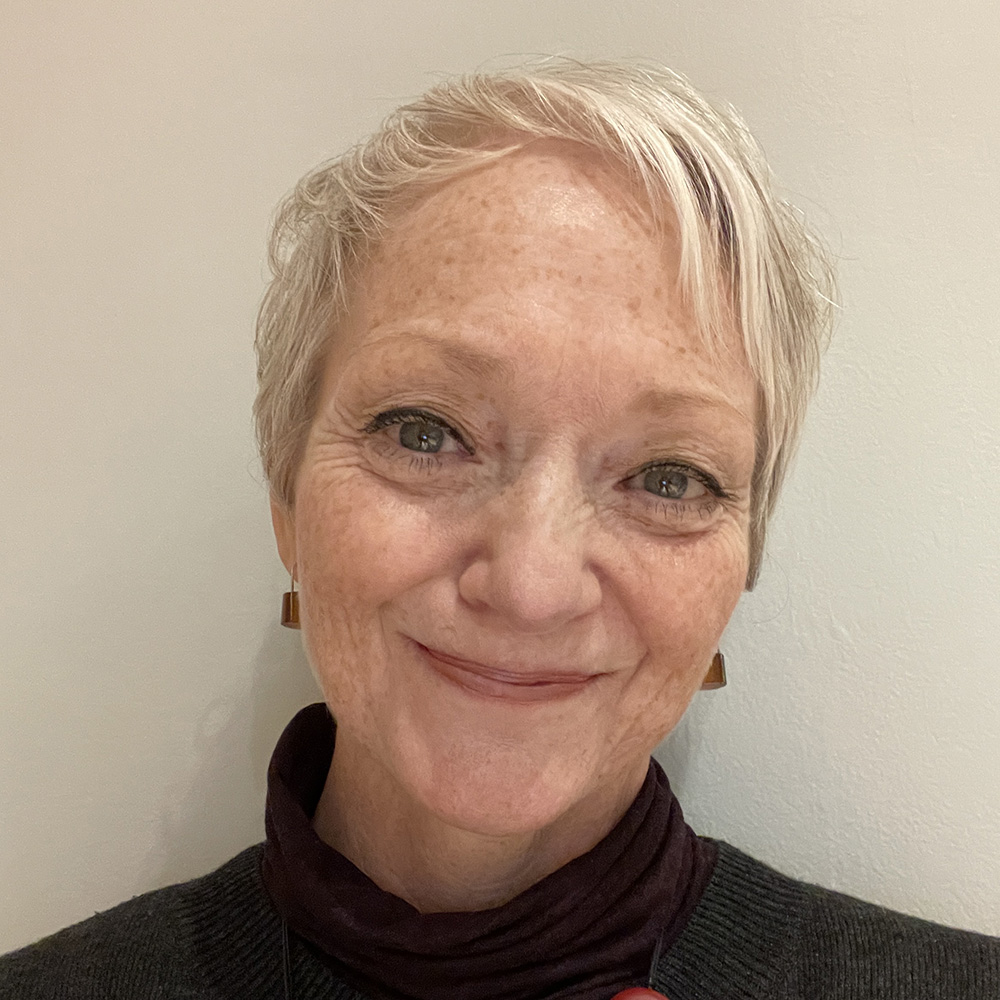 EPISODE 8 – October 31, 2022
Stella Duffy is completing a doctorate training in Existential Psychotherapy and her research is in the embodied experience of postmenopause. As well as her private psychotherapy practice, Stella has worked in NHS cancer psychological support, hospice bereavement support, and is currently working with a low-cost community mental health service.  Alongside her therapy work, Stella is an award-winning writer of seventeen novels, over seventy short stories and fifteen plays and worked in theatre for over thirty-five years as an actor, director, facilitator and improvisor. She was awarded the OBE for services to the Arts in 2016 and has been active in equalities and inclusion work in arts and LGBTQ+ communities for many decades. She is also a yoga teacher, leading regular workshops in yoga for writing.
Stella has been postmenopausal since chemotherapy for her first cancer in her mid-30s, and has an especial interest in life after menopause – a conversation sadly lacking in the prevalent current discourse. @stellduffy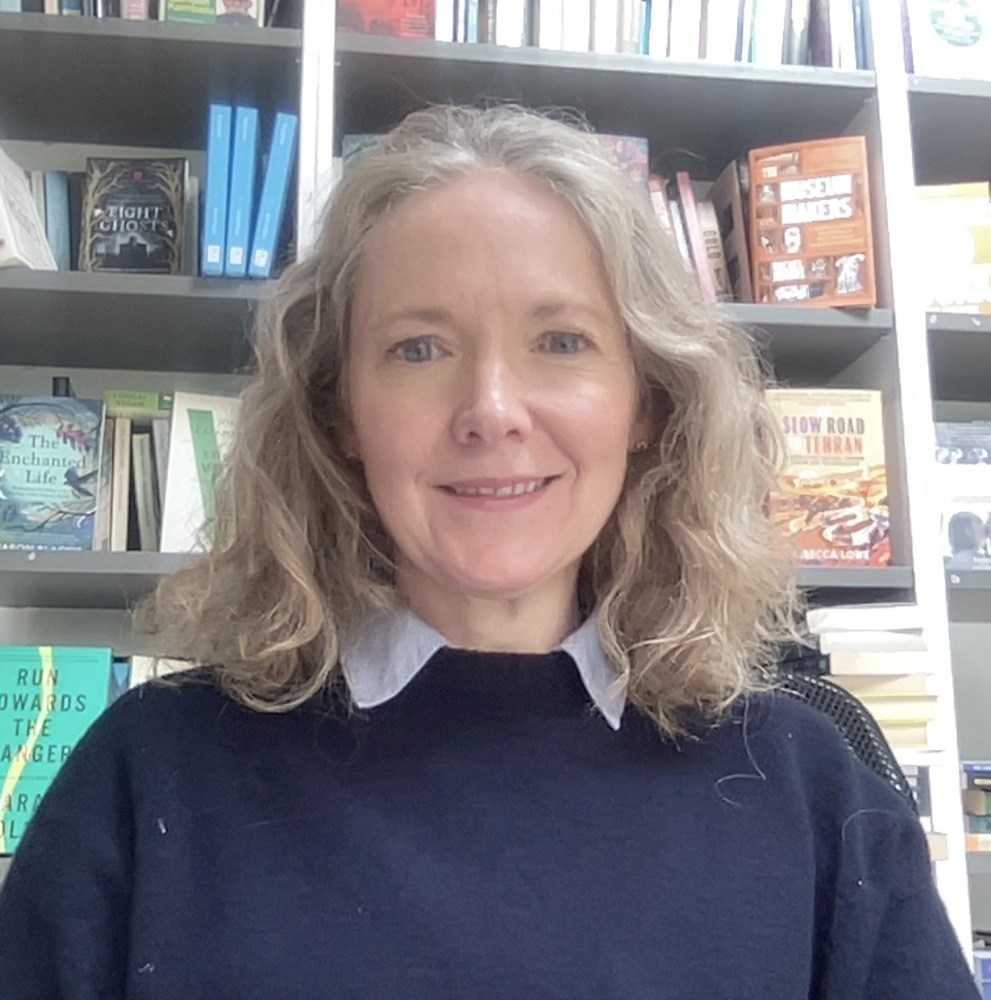 Hannah MacDonald – September Publishing
EPISODE 7 – October 17, 2022
I'm delighted in this episode to be in conversation with my wonderful UK publisher. Hannah MacDonald (b.1971) grew up in Oxford and began working in publishing after studying English and American Literature at Manchester Universtoty. After twenty years of publishing at Andre Deutsch, Random House and HarperCollins, Hannah founded September Publishing. She is also the author of two well-received novels,
The Sun Road
 and 
Julianna Kiss
, and a winner of a Betty Trask Award for first novels. Starting an independent publisher was a natural extension of a life-long, escapist pleasure in buying, reading and – above all – sharing good books. She lives with her family in Kent. 
@septemberbooks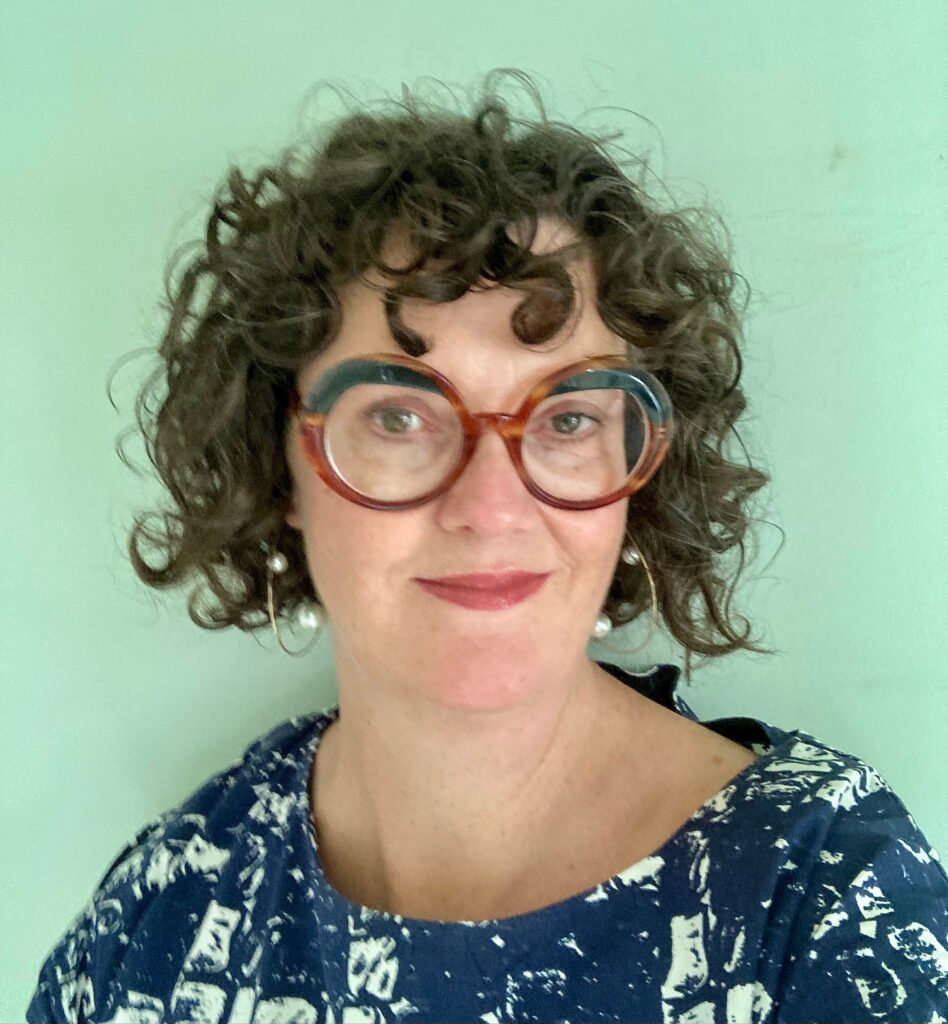 EPISODE 6 – October 3, 2022
Kate is the author of Second Spring: the self-care guide to menopause. Published by Harper Collins, it offers a psychological map for menopause. Kate mentors people in perimenopause and beyond, 1-2-1 online, runs groups, nature-based Yoga Nidra sessions, hosts the Life – An Inside Job podcast, and creates multi-level art textile projects. When she's not doing these things you'll find her playing in her compost heaps.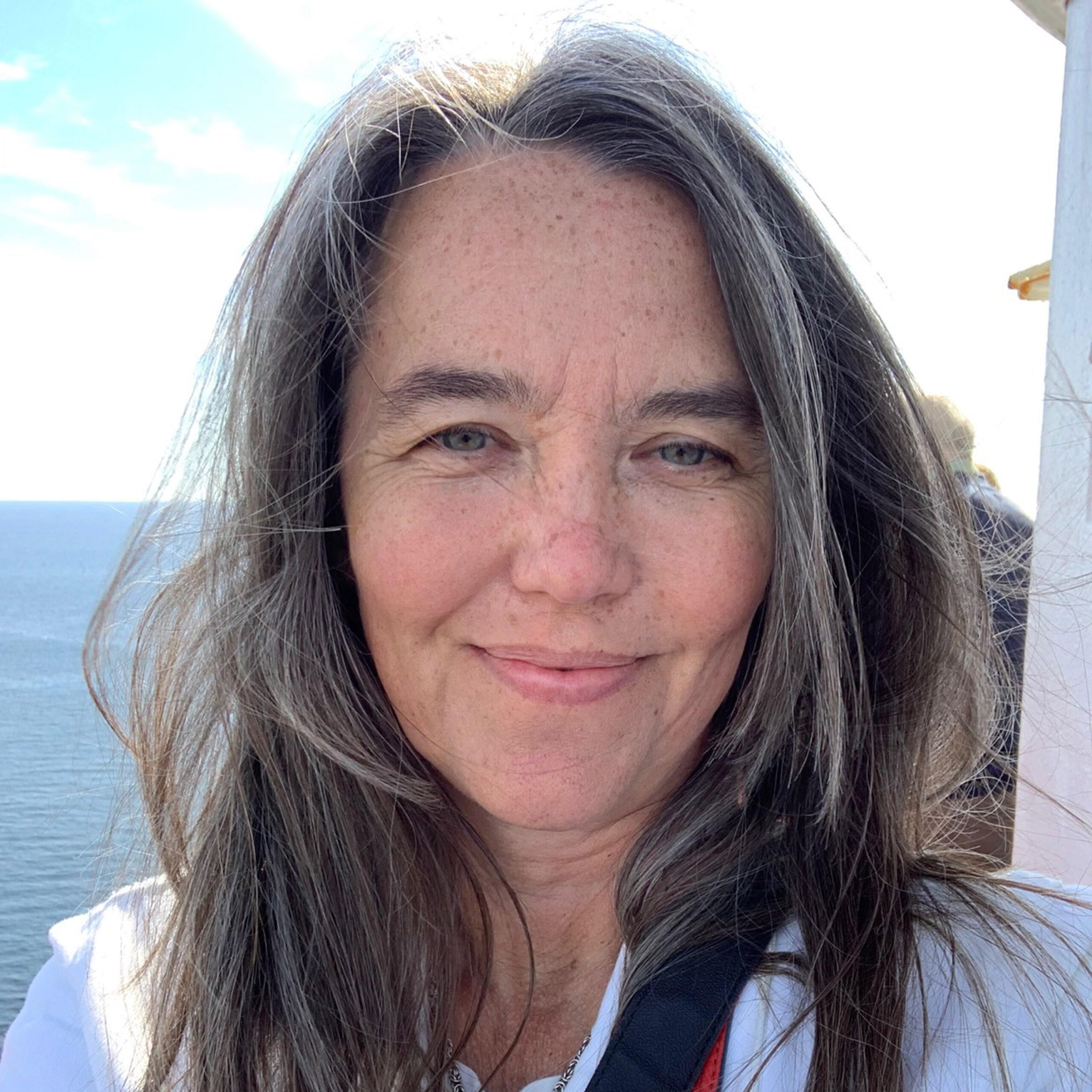 EPISODE 5 – September 19, 2022
Jody Day is the founder of Gateway Women, the global support and advocacy network for childless women, and the author of what many professionals consider to be the 'go-to' book on the topic, Living the Life Unexpected: How to Find Hope, Meaning and a Fulfilling Future Without Children. Chosen as one of the BBC's 100 Women in 2013 and as a UK Digital Woman of the Year in 2021, she's a global thought leader on female involuntary childlessness, a psychotherapist, a two-times TEDx speaker, a founding and former board member at Ageing Without Children and a former Fellow in Social Innovation at Cambridge Judge Business School. Often referred to as the founder of the 'childless movement', she's also an Ambassador for World Childless Week and an Advisor at the New Legacy Institute, an interdisciplinary think-tank dedicated to institutional and social equity for non-parents. A long-time Londoner, she now lives in rural Ireland where she's working on a new book and nurturing her emerging Gateway Elderwomen project for 'conscious childless elderwomen'. www.gateway-women.com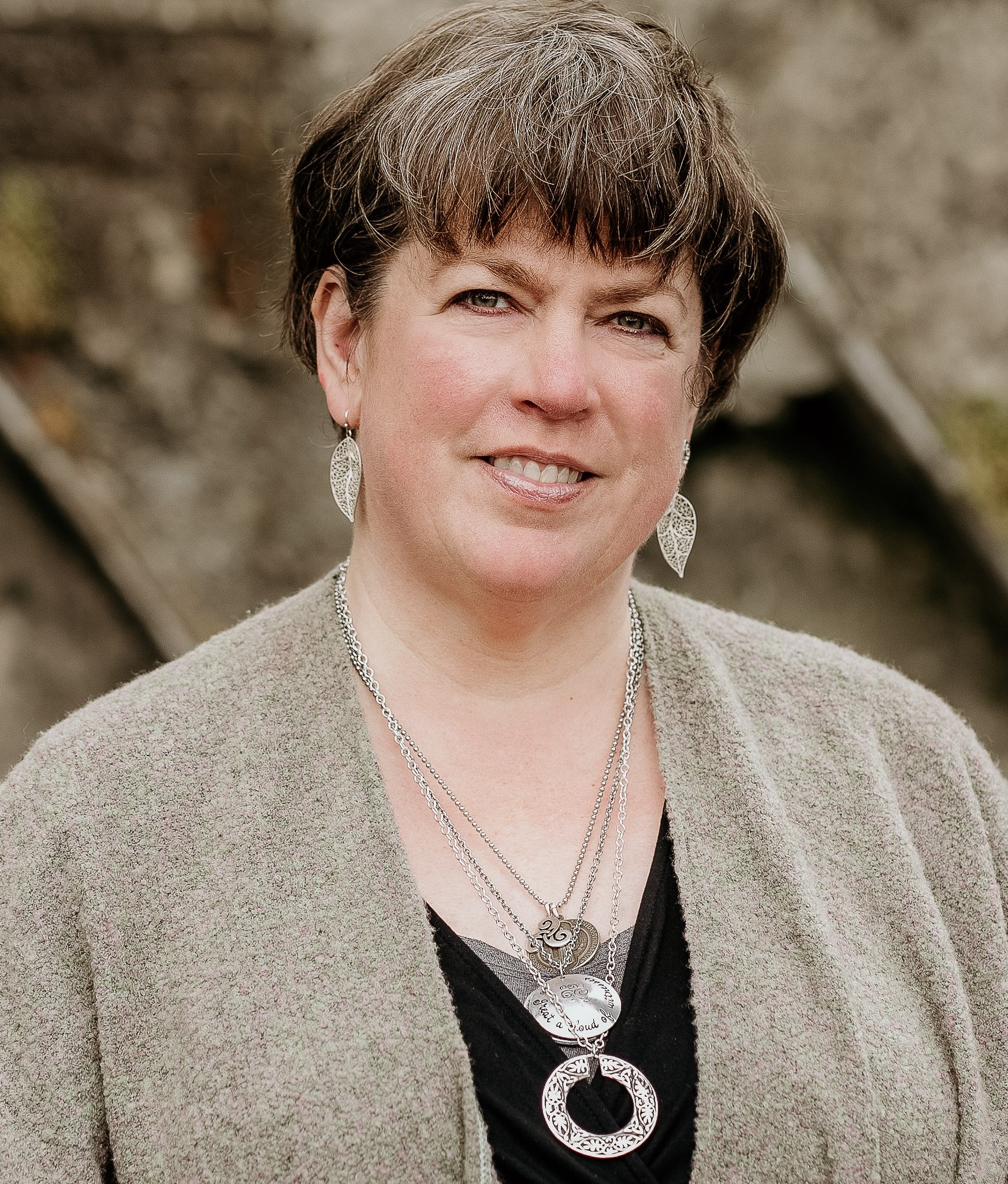 Christine Valters Paintner
EPISODE 4 – September 5, 2022
Christine Valters Paintner, PhD, REACE is the online Abbess of Abbey of the Arts, a virtual monastery and global community integrating contemplative practice and creative expression. At the Abbey she leads online retreats and contemplative services and hosts other wisdom teachers inspired by the Christian mystical tradition. Christine lives on the west coast of Ireland with her husband John and dog Sourney, and is the author of numerous books on spirituality, monastic wisdom, creativity, poetry, and the arts. Her most recent release is Birthing the Holy: Wisdom from Mary to Nurture Creativity and Renewal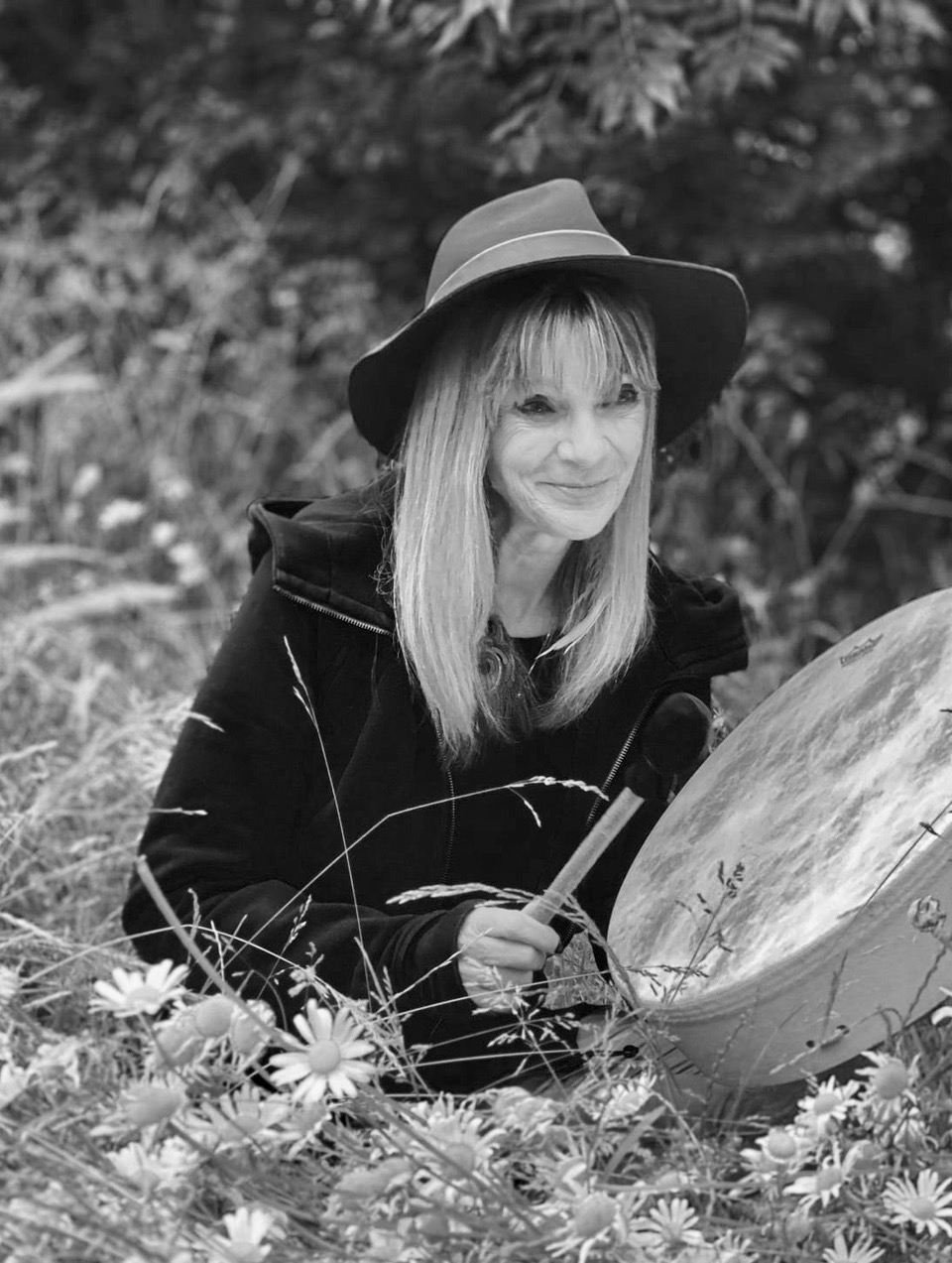 EPISODE 3 – August 29, 2022
Christa is a psychologist, therapist, shamanic teacher, Earth activist and author of three acclaimed books about shamanism and therapeutic shamanism.
After working for many years internationally as a complex trauma specialist and lecturer, and two transformational near-death experiences, she decided, approaching middle age, to follow her deeper calling by apprenticing to indigenous teachers in South and North America and learning from shamanic teachers around the world. Christa now sees herself as a 'Shamanic Teacher, Modern Medicine Woman and Sacred Activist'. She is the founder of 'Bridging the Worlds', which trains therapeutic professionals in shamanic approaches and co-founder of 'Women Weaving Change', a training school for modern Medicine Women which focusses on exploring, embodying and empowering the feminine, enabling women to bring their gifts to the fore and into the world. Three years ago, prompted by the ecological destruction and climate change, she co-created 'Sacred Earth Activism', an organisation that brings together activists and earth wisdom teachers and integrates shamanic practices – such as ancestral work, dreaming, visioning and ceremony – into direct action on the ground.
Christa hopes that the various strands of her work contribute to the necessary individual and collective re-connection to earth, spirit and the deeper wisdom we carry as well as the necessary expansion of consciousness and an overall shift in paradigm.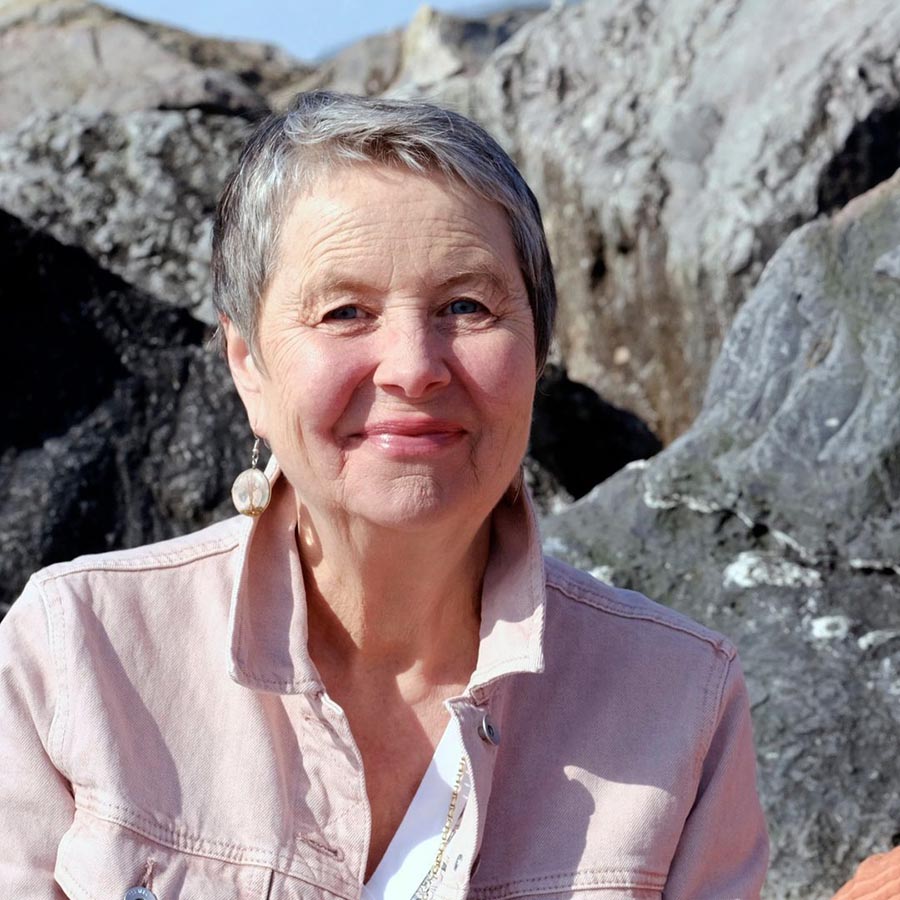 EPISODE 2 – August 22, 2022
With a background in education and psychotherapy, Alexandra is co-founder of Red School, and co-author of  the iconic and hugely celebrated book from Hay House, Wild Power: discover the magic of the menstrual cycle and awaken the feminine path to power and the soon-to-be released book Wise Power: discover the liberating power of menopause to awaken authority, purpose and belonging (Hay House, Sept 20th 2022). 
Together with her colleague and co-author, Sjanie Hugo Wurlitzer, she is pioneering the new emerging field of menstruality, creating a new lexicon and approach to women's health and wellbeing; creativity and leadership; and spiritual life based on the power of our menstruality consciousness. She brings close to 40 years of experience, teaching worldwide on the psycho-spiritual process of maturation that unfolds from menarche to menopause and beyond. And is committed to training the menstruality leaders of the future.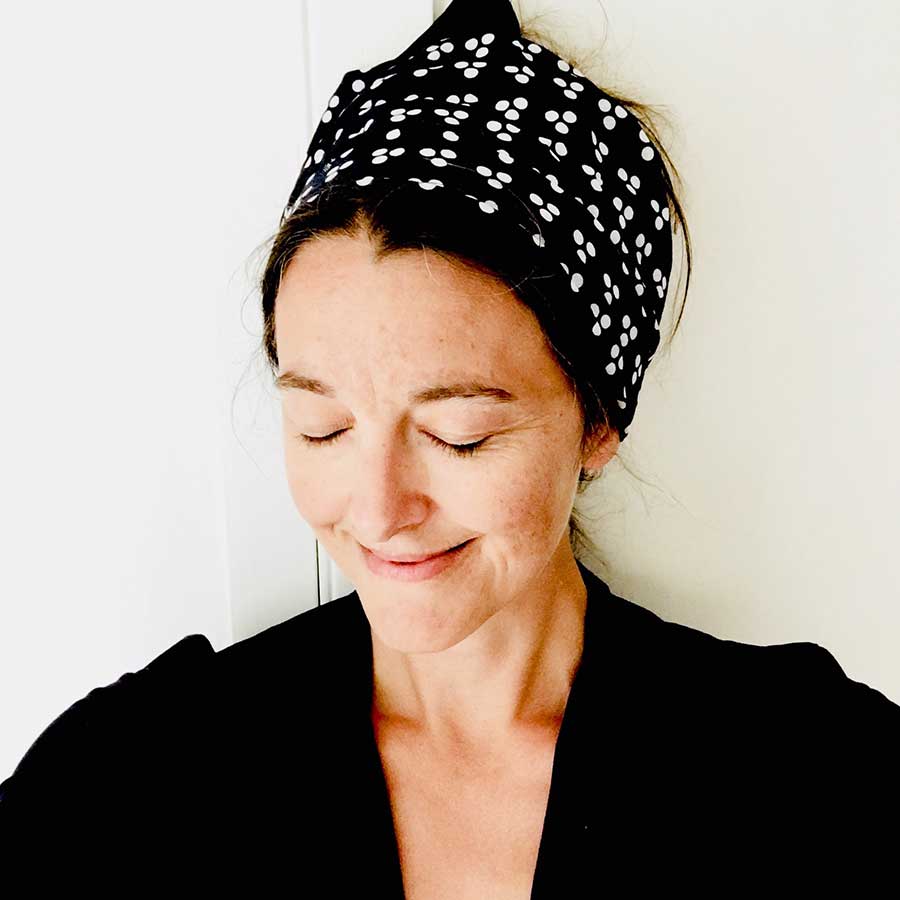 EPISODE 1 – August 15, 2022
Tanya is a former hospice scribe who embarked on her first public creative work after forty with The Wild Patience Scrolls: a mile of writing composed pen on paper beside England's oldest outdoor pool. Since then, she has been a writer-in-residence at many other extraordinary locations, including the Jan Michalski Foundation in Switzerland and Virginia Woolf's garden on the Sussex Downs. As founder of The Selkie Press, Tanya is also editor of Wild Woman Swimming – a journal of west country waters longlisted for the 2019 Wainwright Prize: a book she promised to make after a single meeting with its dying author, Lynne Roper.
Her own book The Cure for Sleep tells the story of how she transformed her life – slowly and steadily – after sudden near-death at thirty-three. A Waterstones non-fiction book for 2022, it has been described by them as 'a sublimely written account of refusing to be defined by social constructs and embracing life-enhancing change.' All of Tanya's work seeks to call forth stories in others – a practice which earned her Fellowship of the Royal Society of Arts in 2018. 
Sign up for Sharon's newsletter
Subscribe to my free monthly newsletter, 'The Art of Enchantment', on Substack, and be among the first to hear all the latest news about my books, courses and events – as well as personal seasonal reflections and reading recommendations. You'll also receive a special gift as a thank you for joining me!
If you'd like to become a paid subscriber, you'll have access to exclusive articles, podcasts, chat and much more.
Please note that if you are already subscribed to my Substack, you don't need to subscribe again here to receive Hagitude updates.
Follow Hagitude on social media and find resources and inspirations for reimagining the second half of life